Amos: The Roaring Lion (Bible Study Series)
---

Come and listen to Bishop Paul Barker speak on theme, "Amos: The Roaring Lion" based upon the Book of Amos.

The sermon series will run at GWAC on Wednesdays, June 29, July 6, 13, 7.30pm, as follows:
Week-1: An International Incident (Amos 1:1-2:16)
Week-2: Wealthy Women, Worship and Warnings (Amos 4:1-13)
Week-3: The Funeral (Amos 5:1-17)

We invite you to attend in-person at GWAC. Livestreaming of the series will also be available for those who are unable to attend in person.


---

Watch the Livestream (Wednesday 29 June)
---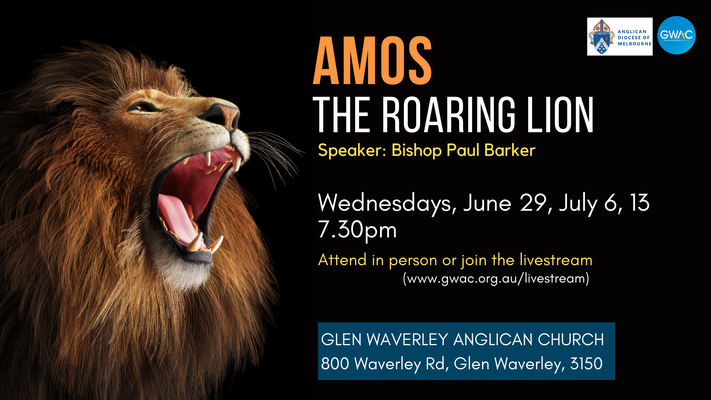 For more information, contact:
Church Office: 9560 7494
Email: admin@gwac.org.au